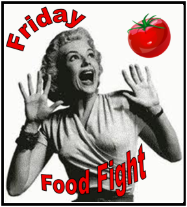 There's a lovely old-fashioned sweet shop in town that's been around forever … in fact, it's been around so long that I used to go there when I was a kid.  ;-)
Today, I took my youngest son in to this shop and let him pick out some sweeties for him and his brothers … oh, the nostalgia and memories that came flooding back when I stepped down in there.  My sister and I would quite often skip in there and cheerily spend all of our weekly allowance on their rainbow sherbet. 
Or licorice all sorts. 
Or milk bottles.
Or saucers. 
Nom, nom, nom.
There were so many bright, wonderful choices staring at us from their glass jars and I was pleased to see that all my favourite sweets were there.  It was cute to see my son's reaction … he was literally like a kid in a candy store!
After much handling debating of said sweeties, we ended up settling on two ounces of  bon bons and a handful of chocolate coins.
And, they were soooo good if … erm … a little chewier than I remember.
This slideshow requires JavaScript.
Please feel free to link up with your Friday Food Fight post and let us know what favourite food you've flung this week.
Powered by Linky Tools
Click here to enter your link and view this Linky Tools list…