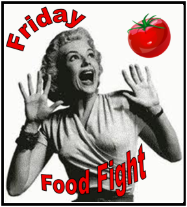 Yes, I have more chocolate for your reading pleasure on t'blog today.
Recently, I've been chatting with an old friend … catching up on each other's lives and other such stuff which has been really rather nice, however … it seems every time we speak this person has been scoffing down on some yummy looking chocolate bar.  Yeah, while we're chewing the fat this friend has been chewing on chocolate right in front of me — the very cheek. 
 Dairy Milk with shortbread and berries, no less.
When I found out exactly what kind of bar it was, I was all oh my god, there's berries in it?  That makes it an almost healthy chocolate bar, right? I have to try it.  
I know, I should have waited to get through last week's massive Dairy Milk Crunchie bars first, but I couldn't help myself.  The other day I broked down and bought said healthy chocolate bar to try for myself. 
Anyway, I'm glad I did because it was really really really good.  In fact, so good I could have easily finished the whole bar and it's very likely I got my daily fruit allowance at the same time.  Score.
So, there you have it — my Friday Food Fight — more chocolate, but of the almost healthy kind.