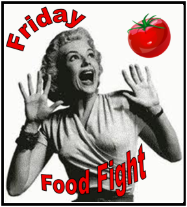 So, last weekend for my oldest son's birthday I took him and his brothers off to the closest Pizza Slut for none other than pizza.  Dining out at this popular food chain is a lot different over here than back in the States.  Tis a much more sophisticated affair over here … I mean, people actually dress up.  I have to say that it is kinda strange to not see hairy men in wife beater shirts everywhere, but true.   Plus, the menu is posher.  I did notice that they've added unlimited trips to the salad bar just like back in the states so you no longer have to perfect the building of a massive one-trip salad.
Anyway, I let the boys pick what they wanted and they did not disappoint by going for the biggest and the best.  They crossed one all meat pizza with another all meat pizza and had it made on a crust called cheesy bites.  Obviously, they couldn't finish it, but what do ya do.  I kinda expected that.
Afterwards, I took them to go and see the new Pirates movie which was showing at one of the local theatres.  Going in there was like stepping back in time.  It hadn't changed one bit since the last time I set foot in there … I was about 11 years old and I think I was probably going to see Cannon & Ball.  Anyway, my boys thought it quite amusing and played up on the fact that it was more of a historical experience for them. 
I thought the movie was great by the way.
This slideshow requires JavaScript.